Administrative assistance
Conceived as a genuine support to your venture on implementation, installation and operation phases of the company in Africa, M&H Consulting Africa's administrative assistance is designed to provide relevant, useful services and information for investors and managers to help them make decisions for the success of the business. Our support includes:
Collection of statistical and historical data
Advice on investment opportunities
Prospecting for business premises
Storage and archiving of administrative documents
Search for business partners
Recruitment of the company's staff
Payroll agency - fiduciary
Agent and company representative service
Legal assistance
Too often, foreign companies go on for "information fishing " to learn about the legislation applicable in the country chosen for investment. Little space is left beforehand, for reflection on the use or adaptation of existing legal forms of entities, on the importance of social and cultural practices but also on the correct application of the rules of good governance.
It is essential that your company is protected and legally covered in its negotiations to enter the market. M&H Consulting Africa assists you, with bilingual and experienced professionals in local law but also in international rules, for the analysis and drafting of the following:
Contracts and agreements in connection with the purchase and sale of companies or assets;
Drafting of articles of association followed by the creation of companies
Employment contracts, supplier/distributor contracts
Advice on the legal and tax consequences of restructuring, mergers, acquisitions, partial asset transfers, etc.
Legal structuring with inclusion of holding company
Enforcement of Data Privacy rules
Tax Assistance
There has never been a better opportunity to penetrate the African market than now. Indeed, we notice the opening of major projects and the important loans made by the World Bank, the FMI or other international organisations in Africa. However, the strengthening of the rules of globalisation has pushed many local governments to adopt an "aggressive" approach to taxation of profits or businesses in their territories.
M&H Consulting Africa, with our experienced partners, accompany you, and above all, guide you on the understanding and adaptability of taxation for a better use of African resources in the development of your activities. Our experts have the skills to assist you on:
Advice to companies on local and international taxation
Assistance with tax audits and litigation
Tax review of current years in advance of a tax audit
Preparation of corporate tax and social security returns and relevant tax compliance
Assistance in preparation of local transfer pricing documentation
Advice on tax consequences of financial flows and project financing
Analysis of the impact of international conventions or tax treaties
Advice on the rules applicable in the mining and petroleum sector
Review and analysis of specific contract clauses (mining, oil, electricity)
Advice and assistance in the application of the investment code
Accounting & financial assistance
It is essential that a newly created company, in its investing or expanding phase, has the right partner to support its financial choices, management and investment decisions that will forge a solid foundation for its growth on African territory. In many cases, the heaviness of the local adminstrations paperwork, the lack of knowledge of the local regulations and cultural barriers are obstacles to the success of foreign companies in Africa.
M&H Consulting Africa offers you the years of experience of its experts, both in Europe and in Africa, in order to provide you with solutions adapted to your needs and throughout the operation of your company.
Focus on your core business, we take care of the rest !
We support you with the following services:
Optimization of the company's profitability
Accounting maintenance and follow-up
Balance sheet analysis and income statement
Implementation and monitoring of cost accounting
Organization of the archiving of the company's accounting documents
Analysis of the elderly customer balance
Implementation of adapted internal regulations
Implementation of personnel management procedures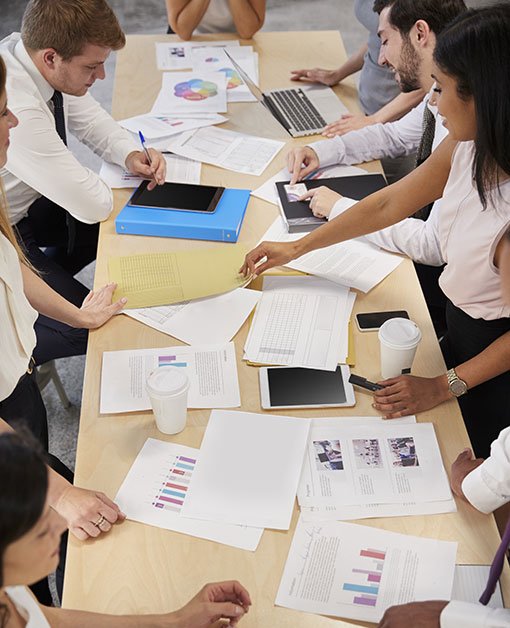 Training Courses
The ever-changing and complex legislative environment in Africa and the governance and management requirements of foreign companies require both employees and managers to adapt their working environment. In order to provide a solution to this situation, M&H Consulting Africa and its network of partners, based on their experience in Europe and Africa, offer the following training courses :
On the legal role of administrators/leaders in French-speaking Africa
On Business English for staff and managers
On the management and organisation of personnel
On the organisation of daily work
Project Management
For a better analysis of the environment for your project and a good mastery of its management tools, M&H Consulting Africa offers you the following services:
Definition of project objectives
Analysis and monitoring of the deadlines for completion
Recruitment of relevant skilled professionals